5 Obama Academy Students Awarded Coveted TCU Community Scholarship!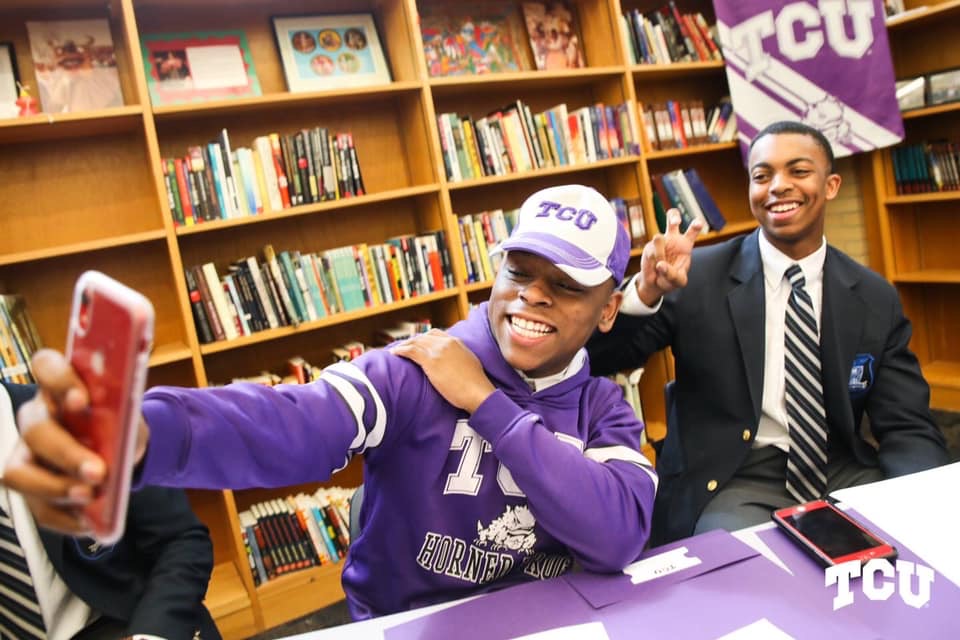 The Texas Christian University Community Scholars Program is a full ride valued at $260,000 and includes one year of study abroad. Out of the eight Dallas ISD students to receive the offer, five students are from Obama Academy.
"It's a long process for the students that begins with early admissions in the fall" said FRIENDS of Obama Academy College Bound Advisor, Misty Williams. "With the nine students that were admitted, I partnered with the Academic Success Program's Sara Morgan and together we spent several months conducting mock interviews and essay writing."
The CBA position was funded by a small group of donors who recognized the critical need for the role. The ripple effect of their generosity has proved to be life changing for the students and their families. Before FRIENDS secured funding for the position, Obama Academy had three TCU Community Scholars.
Parent Sandra Curd said she has lost many nights of sleep thinking about the high cost of college.
"Savoy got the best exposure at BOMLA, and he's had the best teachers. It is a tremendous burden taken off of us financially."
Francisco Ortiz '18 was one of the three TCU Scholars from Obama Academy last spring. "My freshman year has been great so far" he said. "My life now would look a lot different if I did not receive the scholarship. I most likely would've been working and at a community college. What the opportunity has done is allow me to just focus on school."
"Through the hard work and dedication of these students, they will now have the opportunity to not only attend TCU debt free, but they will participate in study abroad as well" Williams said.
"We are BOMLA proud of these young men."
Learn more about the TCU Community Scholarship Program