Williams selected as new College Bound Advisor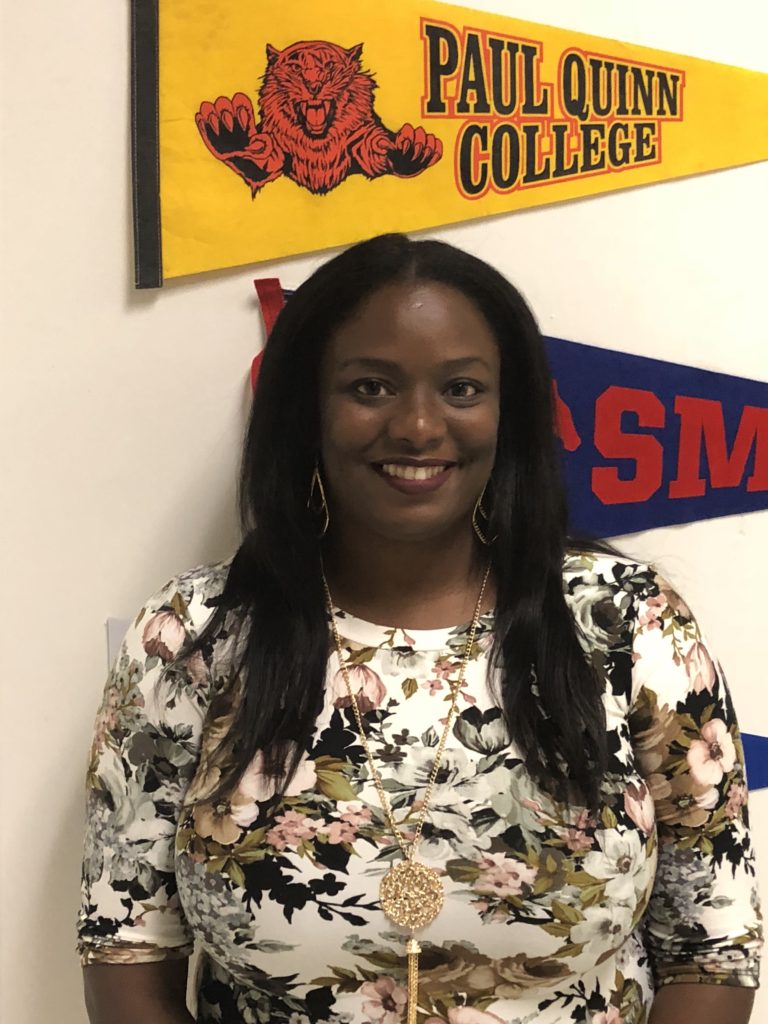 The FRIENDS of Barack Obama Male Leadership Academy is pleased to welcome the newest addition to our family, Misty Williams.  Beginning in Fall 2018, Williams will serve as the College Bound Advisor, and help prepare students for life after graduation through BOMLA's College Readiness Program. Previously, Williams worked with eager middle schoolers at BOMLA and will soon follow the same students as they move into high school. Her enthusiasm and fun-loving personality will inspire students to set their goals and aspirations high.
Meet Misty
Williams's skillsets extend far beyond BOMLA, having received a total of three degrees including a Bachelors and two Masters from the University of North Texas. While working on her master's degree, Williams served as an Academic Advisor for The University of Texas at Dallas where she helped incoming freshman transition into university life. During this time, she noticed improvements that could be made at the high school level to better prepare students for college. She has made it her goal to help students reach new heights and exhibit their full potential.  This extensive experience will undoubtedly bring valuable insight to those stepping into her office this Fall.
Education is Key
Williams holds a firm belief that higher education is a fundamental key to success. Organizing tours of college campuses is just one of the many ways she encourages students to start thinking of their future. While visiting the UNT campus last year, Williams highlighted the advantages a campus visit can have on BOMLA students; "For our young men, once they see it in person, it becomes a reality for them".
After Graduation…
There's no doubt that the transition from high school to college can be difficult, but with the help of a College Bound Advisor, the change can be made easier. Each student is unique and the process of picking a college is more in depth than looking through brochures.  Williams will be working one-on-one to help identify the best school for each student, interpret test scores and assist with applications and scholarships. Williams begins this process by spending quality time with each student in an effort to understand their passion and goals for the future. Additionally, she will be available to assist parents on how they can best support students throughout their college experience.
As the cost of universities continue to rise, the benefits of such degrees still outweigh the investment. Whether at the college or high school level, Misty Williams is able to draw the best out of every student and help them find their unique paths. From 2 and 4 year universities, military academies or technical schools, she will be an invaluable asset to reaching the next step.
They say, "it takes a village", and we're so happy Misty Williams is a part of ours.
---
The College Bound Advisor position is made possible through the generous support from: The Boone Family Foundation, Carl Dorvil, Linda and Mitch Hart, Bobby and Lottye Lyle, Suzanne Perot McGee, Katherine Perot Reeves, Deedie Rose, and The Abigail Williams Advised Fund at Dallas Women's Foundation.