BOMLA Welcomes New Principal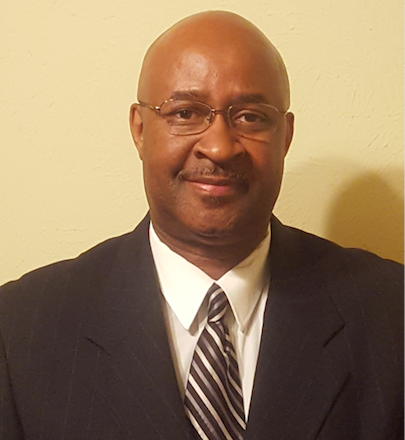 Friends of BOMLA gives a warm welcome to the new principal at BOMLA, David Welch.
David Welch began his career in the Dallas Independent School District as a music teacher at Harry Stone Middle School in 1990.  After Harry Stone Middle School transitioned into a Montessori School, Mr. Welch was selected in 1992 as the band director of Sarah Zumwalt Middle School.  Under his leadership the band program received excellent and superior band ratings at the DISD and UIL Band Evaluations. While serving as a band director, he was selected as Teacher of the Month and nominated as Teacher of the Year in 1994.  He continued his music career in 1995 by accepting the position as the high school band director at South Oak Cliff High School where the band was also recognized for excellent and superior band ratings.   During his tenure as a band director, he participated in many community activities such as Martin Luther King parades, the High School Battle of the Band for 3 years which he hosted, community concerts, and performances at elementary and middle schools as a recruitment tool for the band program.
Because of his successes, he enrolled in the Master's program at Texas A&M – Commerce where he received his degree in Education Administration in 2003.  He also worked as the Assistant Principal at Commerce High School in 1998 where the school received Exemplary Rating for three consecutive years (1998 – 2001). While serving as assistant principal, Mr. Welch was instrumental in the transition into the new school building that was constructed during his tenure in Commerce, Texas.
Mr. Welch returned to Dallas Independent School District in 2001 to serve as assistant principal at Thomas Edison Middle Learning Center where the school met ten of eleven learning center goals, and each staff member received monetary awards for their improvement and hard work.  As a result of this accomplishment, Mr. Welch was selected to serve as assistant principal at A. Maceo Smith High School from 2003 – 2005.  Mr. Welch was responsible for attendance, budget, textbooks and the special education department.  In 2005, Mr. Welch was selected as principal of Billy E. Dade Elementary Learning Center.  The school received a "Recognized" status by TEA for the performance of the students on state-wide assessments.  The following year, 2006, the campus was converted to a middle school campus and maintained the "Recognized" status.
Mr. Welch also served on the District Advisory Council for two years where he participated in the district's objectives and major initiatives were discussed.  He served this campus for eight years and supported programs such as Education is Freedom, Bickel and Brewer Afterschool Program, Project Seed, and MLK Boys and Girls Club.  In 2013, Mr. Welch was offered an opportunity to serve as principal of Commerce High School.  For two consecutive years the campus received four distinctions for academic achievements. After commuting for two years, Mr. Welch turned to Dallas ISD in 2015 where he served as assistant principal for 6 months.  He was then promoted to Principal at Kennedy-Curry Middle School. Mr. Welch was instrumental in helping this school improve TEA ratings from "Improvement Required" to "Met Standards" in Reading and Math.
Mr. Welch received his undergraduate degree from Henderson State University in Arkadelphia, Arkansas and Master's Degree from Texas A&M-Commerce in Commerce, Texas.  In addition to serving as a principal, he is active in his church music ministry and recently completed the Zan Wesley Holmes Leadership program for United Methodist Church.