FRIENDS Funds Study Abroad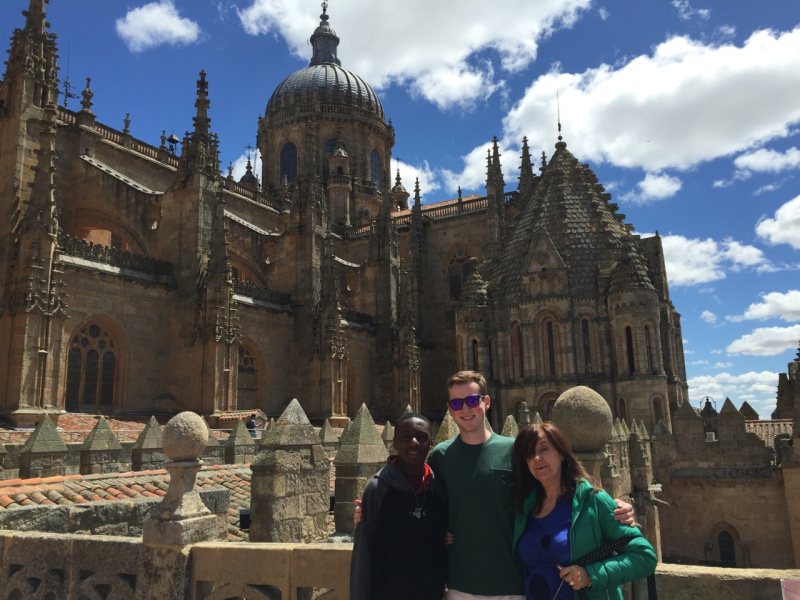 For another summer, FRIENDS has offset the expensive cost of travel for a group of students interested in Global Studies. Obama Academy has enjoyed a years long partnership with the Center for International Education Exchange. The organization's website explains, "CIEE has helped thousands of people gain the knowledge and skills necessary to live and work in a globally interdependent and culturally diverse world by offering the most comprehensive, relevant, and valuable exchange programs available."
Thanks to the generosity of several donors, five students will participate in the following programs around the world:
Japanese Language and Pop Culture in Tokyo, Japan
Marine Ecology in Kralendijk, Bonaire
Spanish Language and Chilean Culture in Valparaiso, Chile
French Language and Culture in Toulouse, France
For Brother Kendrian Collins, his trip to Japan will be his first time out of the state of Texas. He's most excited to experience Japanese culture, first hand, beyond what he's seen on TV and in movies.
"I want to be knowledgeable, and gain a better understanding of the world" he said. "I want to make an impact on my family and friends and for those who feel limited about what is possible for them to experience."
In addition to language instruction, students receive college credit for completing the weeks long program. Photos featured are from Brother Titus Gurnell and Brother Hebrews Campbell's trip to Spain last summer.
Be a part of preparing our young leaders for the global society by making a gift to FRIENDS here.