NFL Offensive Lineman Invests in BOMLA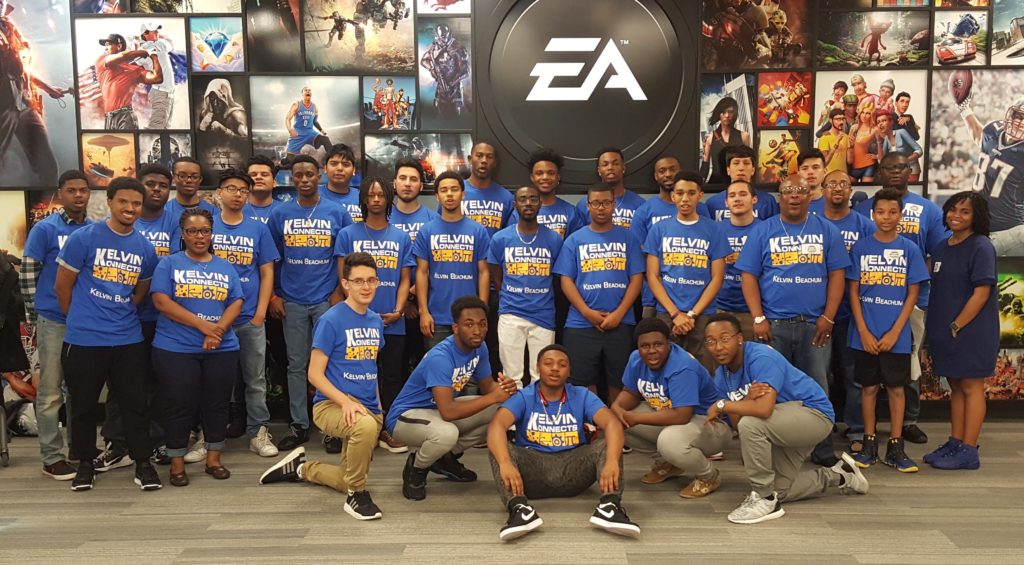 As a part of the Kelvin Konnects Initiative, New York Jets Offensive Lineman Kelvin Beachum made it possible for the Class of 2017 to attend a trip of a lifetime. The 3-day senior class trip to Universal Studios in Orlando and a behind the scenes look at EA Sports gave our young men unique access to the popular gaming systems that for many, sparked their initial interest in engineering. Kelvin Konnects aims to provide access and education programming to minority students in STEM fields and increase the flow of underrepresented minorities into STEM-centric careers. For Beachum, an SMU grad and Mexia native, investing in Obama Academy was a perfect choice.
"After learning about the mission of BOMLA, it was clear that it aligned with my passion for mentorship, the importance of education, and how vital it is to invest in future generations. I couldn't resist the opportunity to help enhance possibility and provide exposure to a side of sports and technology they hadn't seen before."
Brother Roberto Chavez reflected about Beachum's generosity, "He saw something in us, a lot of people have told us that we're destined for greatness, but he actually poured into us with not just his time, but his resources as well. It means a lot."
Last school year, Beachum sponsored visits to Quest Labs, General Electric and the Perot Museum of Nature and Science in Dallas. He also brought speakers to campus including Rep. Toni Rose, Brookings Institute Fellow, Dr. Nicol Turner-Lee and arranged a discussion with Congresswoman Eddie Bernice Johnson about the future of STEM fields and the importance of education.
"Every visit, I learn more about the young men that make BOMLA a Mecca for emerging leaders trying to take their education to infinite heights" Beachum said.