JC Penney Donates to Uniform Closet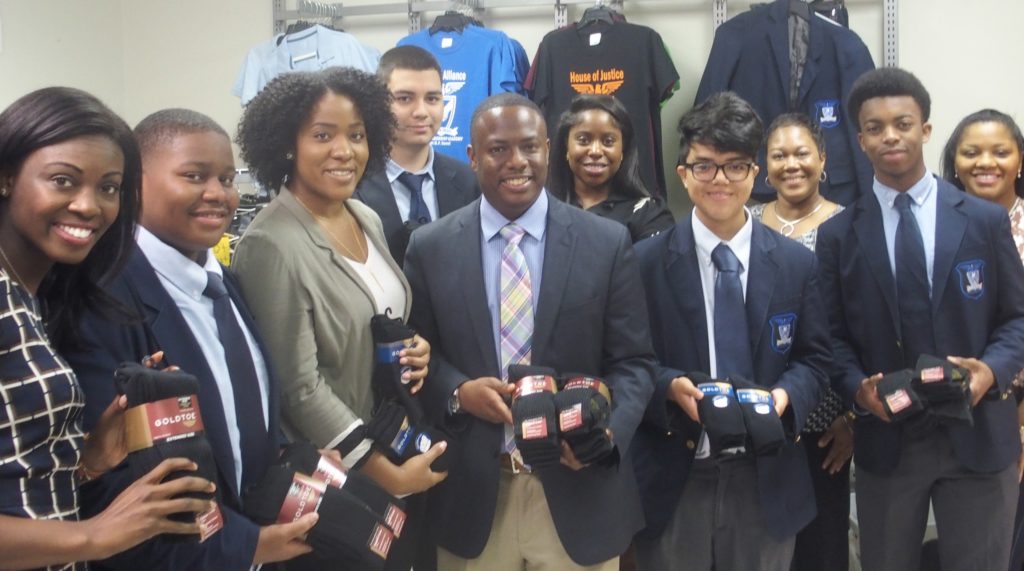 We are very grateful for JC Penney's donation of 350 pair of black dress socks and 30 belts for our young leaders. This phenomenal gift was spearheaded by the company's African American Business Resource Team, MOSAIC. Our young men have enjoyed visiting the Plano Headquarters in the past, and we're honored that our friends at JCP are leading the charge to make sure our young men have these basic resources.
"JCPenney's MOSAIC African American Business Resource Team whole-heartedlysupports the excellent work being done at BOMLA to develop future leaders" said Tivona Curtis, Senior Logistics Manager at JC Penney.
We solicited creative and impactful ideas from our MOSAIC members to demonstrate our continued support of BOMLA's mission. One of our dedicated members, Lawrence Orr, Planning Manager in the Children's Division, collaborated with Gold Toe, one of our key suppliers, to provide  socks for the BOMLA Uniform Exchange Closet. Understanding the needs of the students at BOMLA, Lawrence also secured samples of belts to add to our donation. We hope to continue our partnership with the FRIENDS of BOMLA and find unique ways to enrich the future of these great young leaders."