BOMLA Receives Blue Ribbon Award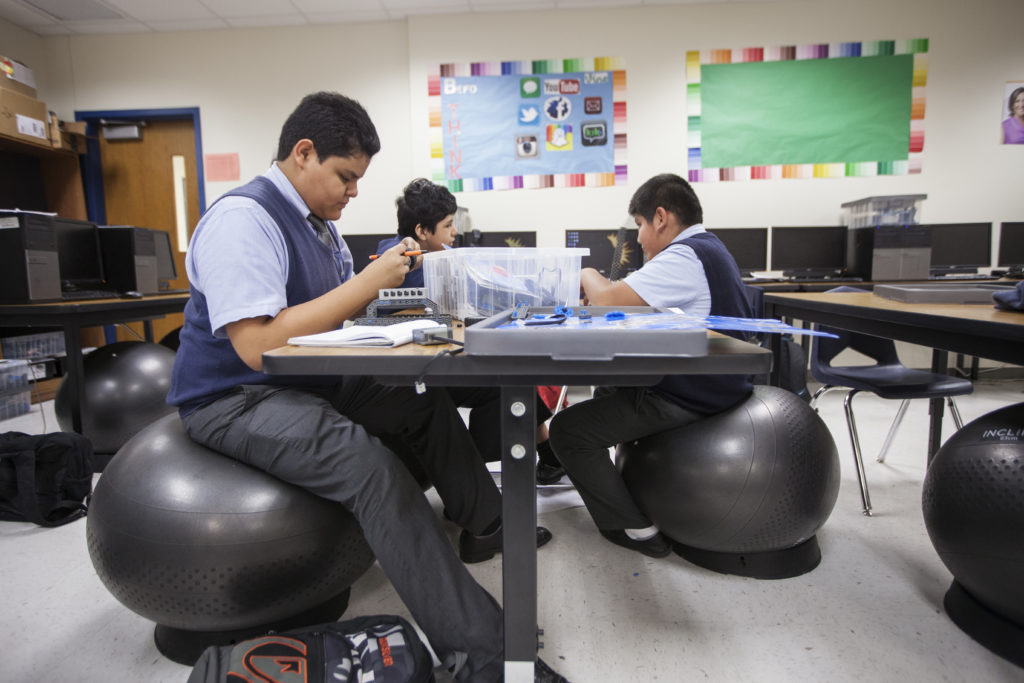 For the first time, the middle school at "The" Barack Obama Male Leadership Academy has received the national recognition as a Blue Ribbon Campus, an award given by the U.S. Department of Education.
Nakia Douglas, Founding Principal said the honor was a long time coming.  "From the very beginning, this was the dream. Before we even opened the campus in 2010 this was one of our goals that we set out to achieve and we made it happen. From the professional educators responsible for our young men to their parents and families that have believed in the school's mission and poured into our young leaders, together we made it happen. I'm very proud."
BOMLA joins two additional Dallas ISD campuses on the list of 28 schools from Texas and only 342 nationwide.  Mr. Douglas will join the school's current principal, Michael Bland  in Washington D.C. to formally accept the award in November.
Read the full story at The Dallas Morning News:
https://www.dallasnews.com/news/education/2017/09/28/five-dallas-area-schools-earn-national-blue-ribbon-status