Students visit JC Penney Headquarters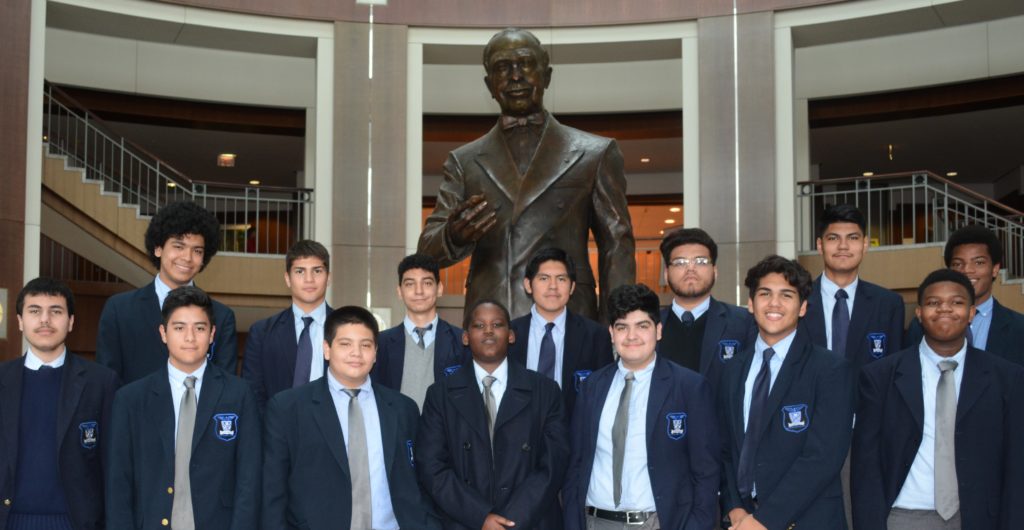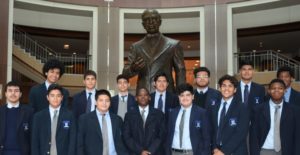 About a dozen students participated in the JC Penney Black History Month Celebration and Youth Career Planning Expo in February. BOMLA students joined nearly 100 youth from neighboring high schools and magnet programs to receive an office tour and to hear from an executive panel of speakers. The panel featured Mary Beth West EVP, Chief Customer & Manufacturing Officer, JC Penney; Marvin R. Ellison Chairman & CEO, JC Penney; Zenetta Drew Executive Director Dallas Black Dance Theater; Cornell McBride, Jr. President & CEO of McBride Research and GM of Design Essentials; and Michael Sorrell Ed. 34th President of Paul Quinn College.
BOMLA Junior, Brother Marc Perez, explains the visit was really important to him. "It was cool to hear from successful business people with high ranking positions, who are changing the way others think of minorities. Usually the notion that we can be successful, in this way, does not exist in corporate America."
The school participated for the first time in the event in 2016 and were excited to be included again.