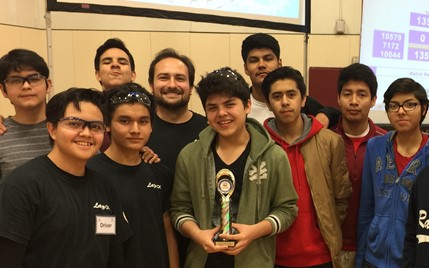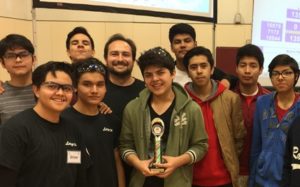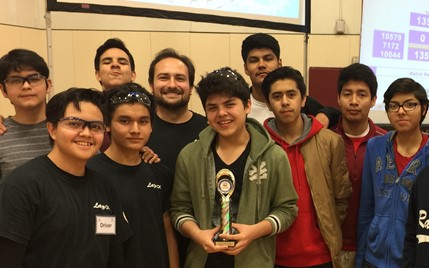 The Robotics Team rose above 24 teams at the For Inspiration & Recognition of Science Technology (FIRST) Challenge in February. The win advanced the team to regional competition for the first time since the school opened.
"It was encouraging to win this award because the week before we went and lost" said Team Captain Brother Earl Potts Jr. "We've been a team ever since the school started but never won. We've gotten really close, but this is the first time we ever won and advanced."
FIRST is an organization that engages young individuals in exciting mentor-based programs that build science, engineering, and technology skills for well-rounded life capabilities including self-confidence, communication and leadership.
For Robotics Teacher Paul Raspey, watching his students persist was as important as the win itself.
"These students were determined to win, we have a really great core of students who really know this takes a lot of hard work" Raspey said. "The students understand the small losses we had are really great learning opportunities."
The team scored points by building a robot that traveled on a playing field and was able to project whiffle and yoga balls onto a platform.
BOMLA's team was way ahead of the pack as the only team whose robot could lift the yoga ball, "It was hard to do because you needed to scoop and lift 4 feet into the air, when the robot itself was only one foot tall" said Brother Potts.
Hard work, that proved to be well worth it.
"It's great that we finally came together as a team and were able to win the competition."
In regional competition weeks later, BOMLA received second place in their division out of 44 teams.