Thanks to Cotton Bowl Foundation, Students Visit UNT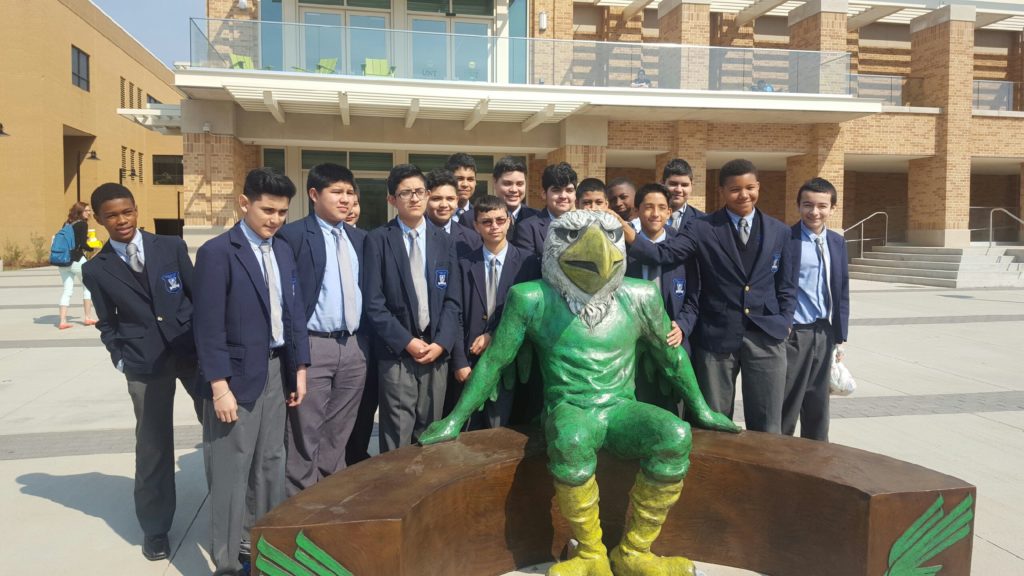 About 50 students attended the first of several college visits as the result of a grant from The Cotton Bowl Foundation. One group  received the rare opportunity to speak to University President Neal Smatresk while touring the school library.
"[College visits] provide exposure, and exposure is the key" said BOMLA Middle School Counselor Misty Williams. "Many kids that attend our school don't get the experience to step foot on a college campus. If an admissions officer visits us to talk about their school and going to college, it's not the same. For our young men, once they see it in person, it becomes a reality for them."
Upcoming trips include to Tarleton State University, Texas Christian University, Texas A&M University and Sam Houston State University.