Student Spotlight: Taking the Debate Stage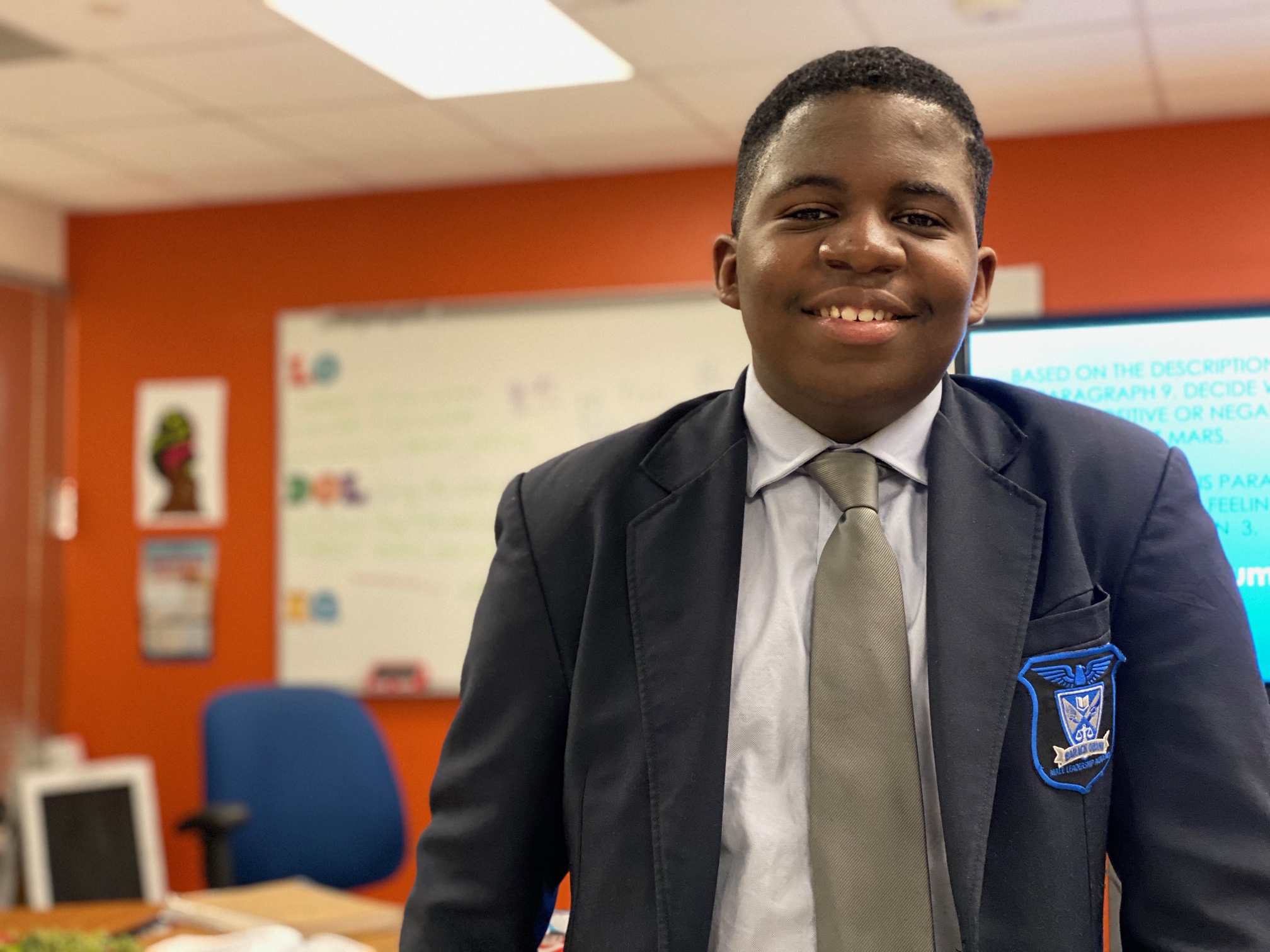 It's not every day you meet a middle-schooler with a rising talent for debate, but that's exactly what you'll find in BOMLA seventh grader Leroy Tamfu.
Tamfu, who says he became interested in debate through politics, recently placed fifth out of fifty competitors at a local tournament. Tamfu said he trained with his classmates, teacher and father.
"One of my classmates, Justin Delgado, helped me a lot by picking my files, and he reads really smoothly. It sounds funny, but a huge part of the debate is having a good team member," Tamfu said. "Mr. Campbell helped me a lot by making questions for the opposing position, vocabulary and counter arguments. He's also really encouraging."
Tamfu isn't a stranger to debate and politics. In fact, much of his influence and preparation came from home.
"I read files, and practiced with my dad," he said. "He's the head of a political party in Cameroon and he's really politically involved here. A lot of the information that we'd talked about was related to the debate topic."
As far as what he thinks sets him apart on the debate stage, Tamfu says it comes down to confidence.
"I think my courage and strong speaking skills [set me apart]. When I speak boldly, or when I know my topic, it's obvious that I'll win."