FRIENDS Spotlight: Creating a Space for Opportunity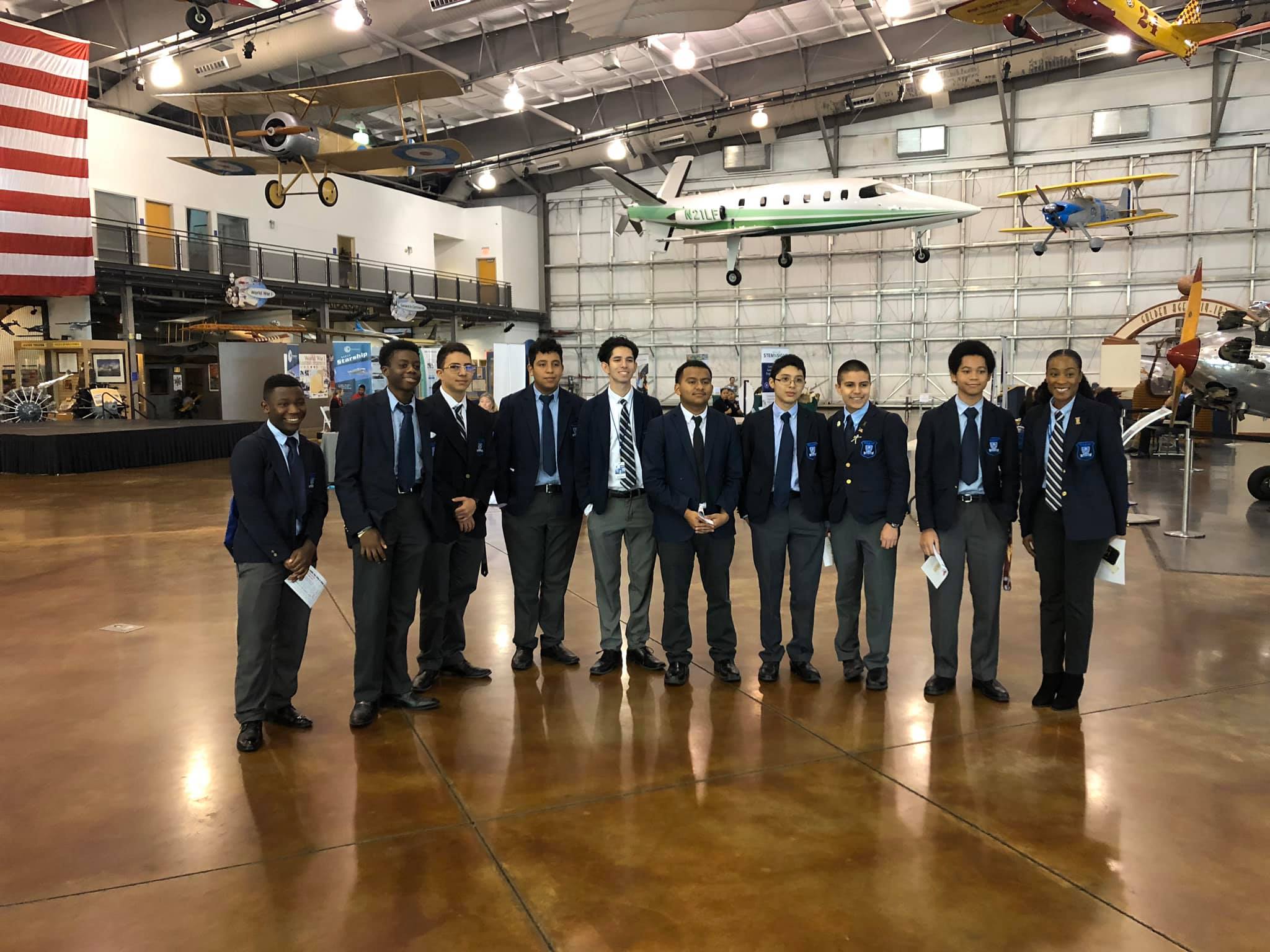 A common piece of advice from personal and professional life coaches is to visualize success, with the idea being if you can see it, you can achieve it. But what happens when young people have nowhere to look?
For New York Jets offensive tackle and BOMLA FRIEND Kelvin Beachum Jr., creating opportunities for the next generation to see what success looks like is a key ingredient to a thriving community.
Recently, thanks to Beachum's support, a group of BOMLA students were able to see just a few of the opportunities available to them in the STEM (science, technology, engineering, math) industries during their visit to the Frontiers of Flight Museum's STEM Career Day, where they were exposed to numerous exhibitors as well as an interactive panel discussion hosted by industry professionals.
"It's about exposure and making the correlation between what students are learning in the classroom and how to utilize those principles within their interests," said Beachum. "I think it's common for students to think of engineering or math in very linear terms — become an accountant or a mechanical engineer. There are so many career paths within STEM. Providing a space for students to see that and connect with folks who can help them on that journey is an investment into their future pursuits."
According to a 2018 study conducted by Pew Research Center, Black and Hispanic workers continue to be unrepresented in the STEM workforce. The research concluded that while Blacks make up 11% of the U.S. workforce overall, they only represent 9% of all STEM workers. Hispanics make up 16% of the U.S. workforce but only 7% of all STEM workers.
"There's no hiding the fact that there are inequities within education," said Beachum. "My focus is to offer access and opportunity for these students to pursue continuing education and career paths within STEM fields where we need more representation. Supporting diversity in education leads to diversity in the workplace. It's important to prepare these students for their seat at the table and provide them with the tools to create their own."
For Beachum, it's important for a community to support its young people, especially those of color, throughout their educational journey.
"Educational attainment is a function of access, information, motivation, affordability, academic preparation and support, social support and integration, and professional development," he said. "Young men of color need teachers who look like them, mentors who look like them, and leaders who look like them to invest in them."
BOMLA is thankful to have support from leaders like Kelvin. If you would like to gift the power of education, contact kezia@bomlafriends.org or donate online today!