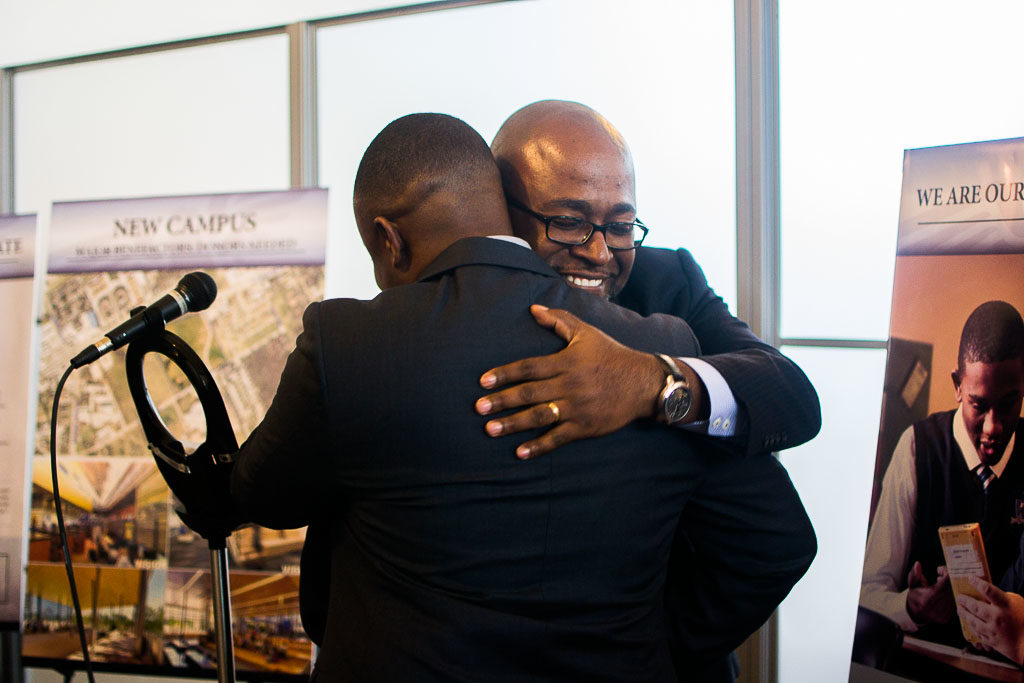 "Please Report to the Principal's Office," was an opportunity to  celebrate Executive Director Nakia Douglas and welcome Principal Michael Bland.
From speeches by Linda and Mitch Hart about why they love Obama Academy, to the personal account of Brother Taylon Owens '17 on the impact Mr. Douglas has had on him and his excitement about our new leader, the evening was certainly a night to remember!
View more photos on the Friends Facebook page.