Obama Academy Senior Elected to DISD Teen Board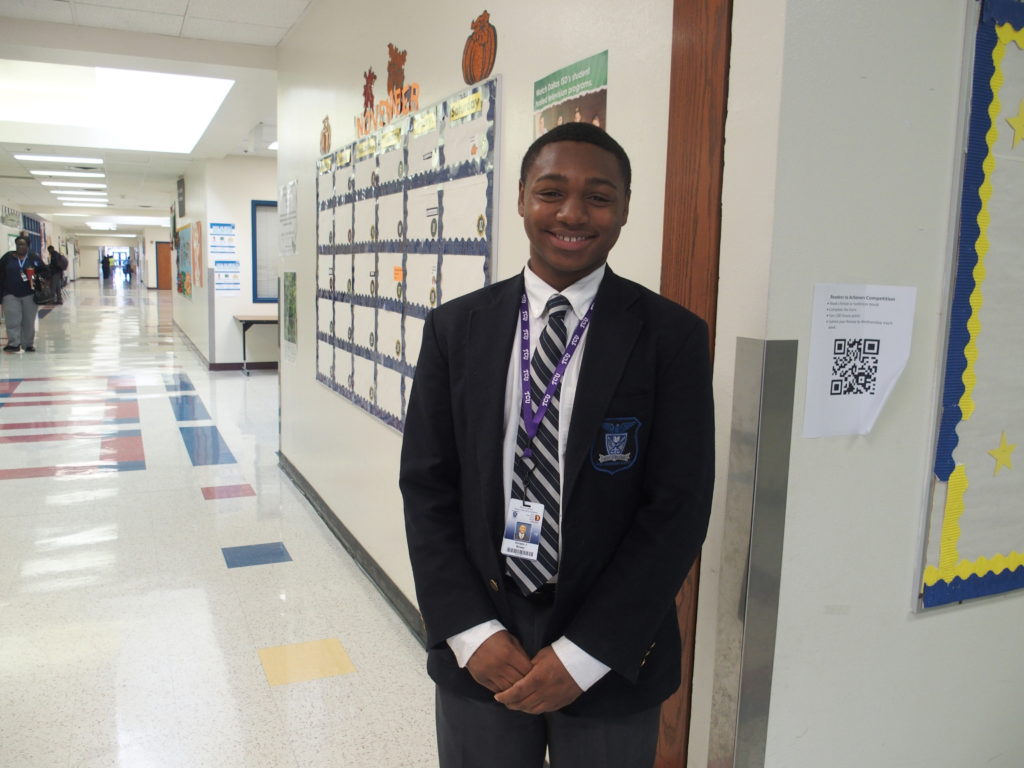 Brother Ontario Brown has become the first student from Obama Academy to serve as an officer on the Dallas Teen School Board. As a member, Brother Ontario will serve as the Board Vice President for the 2016-2017 School Year. "I want to continually push myself forward to see things change not only at BOMLA, but other schools in Dallas ISD" he said. 
The Dallas Teen School Board is a student advisory group consisting of the presidents of the junior and senior classes at each high school. The students meet monthly to discuss the issues and concerns of their schoolmates and present them to the superintendent of schools and the Dallas ISD Board of Trustees. The Teen Board also participates in community service projects.
"You have to put yourself in leadership positions if you say that you want things to change." 
As one of the first students to have been accepted when the school opened in 2011, Brother Ontario knows first hand the transformative impact the school has. "The school is amazing. It has completely changed my life. It was a huge transition from middle school coming to a school with all boys, but I knew immediately that I had to get on my grind when I came here. It really pushed me to become a better man."
The Dallas Teen School Board provides high school students an opportunity to exercise leadership skills while working with district administrators and board members concerning issues from their respective school campuses. In addition, the board serves as mediators between a schools students and the Dallas ISD Board of Trustees to address student concerns and to share ideas for improving services and programs offered to students.