Obama Academy's First College Graduates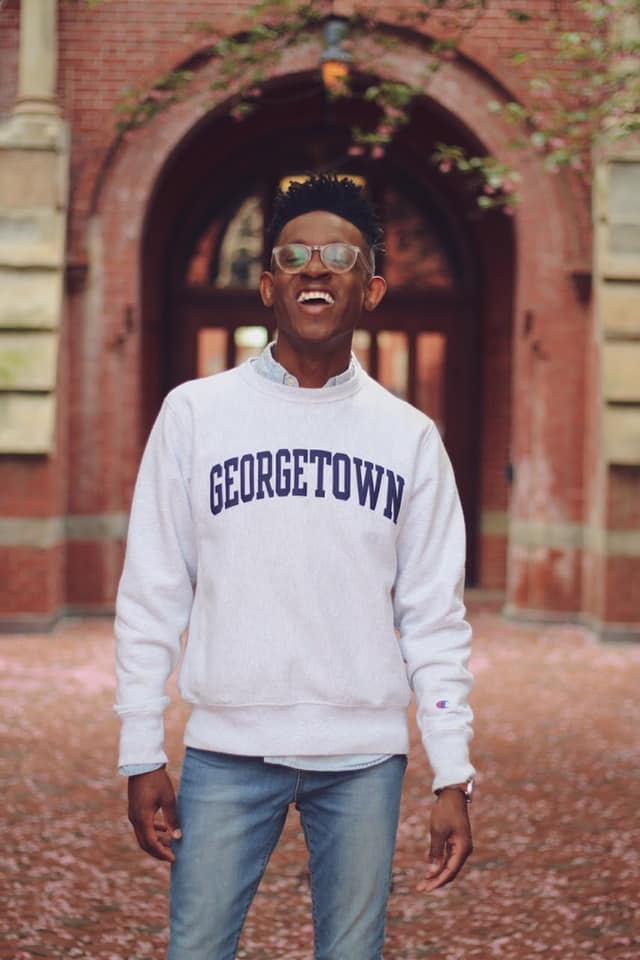 Earlier this month, BOMLA had the pleasure of hosting our first own Baccalaureate Ceremony to recognize and celebrate the Class of 2019, or the "19 Dream Team."
This year, though, our graduation celebrations extend outside of our campus walls as BOMLA alumni across the country prepared to receive their university diploma – a first in BOMLA history.
From Dallas to Washington D.C., alumnus Kendell Long  graduated from Georgetown University with a major in African American Studies and Government and a minor in Justice and Peace Studies. Kendell says his time at BOMLA was marked by tenacity and initiative, which gave him the confidence to chart forward in unknown areas while at Georgetown, like being a student activist involved in re-naming campus buildings named after slave owners, or leading his university's NAACP chapter as treasurer and co-vice president. Kendell is exploring several paths after graduation – either public affairs or a career built around education, criminal justice or exoneration of those wrongfully in prison. Visit Kendell's website here.
A heart for service, alumnus Robert Moreland received his degree from Texas State University in San Marcos and will join the Air Force with hopes of becoming a firefighter after graduation. Robert says that while the academic curriculum at BOMLA was rigorous and the teachers were tough, he's grateful for the experience because it prepared him for higher education. During his time in college, Robert played an integral part in forming the Nakia Douglas Legacy Scholarship, named after BOMLA's Founding Principal, which awards two seniors at BOMLA with resources to tackle academic expenses. Giving back is at Robert's core – "Always look out for those coming after you," he said. "That is the key to building character."
Congratulations to all of the college graduates from our inaugural class including:
Mahteme Adamu, Texas State University, Civil Engineering
Jack Erspamer, Tarleton State University, Physics
Timothy McCall, Florida A&M University, Business.
Three of our college graduates joined us on campus earlier this month to celebrate their most recent achievement and their plans ahead. FRIENDS Board Members Damian Sanders and Nakia Douglas are pictured below with Jack Erspamer, who will begin a PhD program in Photonics and Optics in the fall, Kendell Long, and Timothy McCall.