Alumni Spotlight: Lighting a Path for Education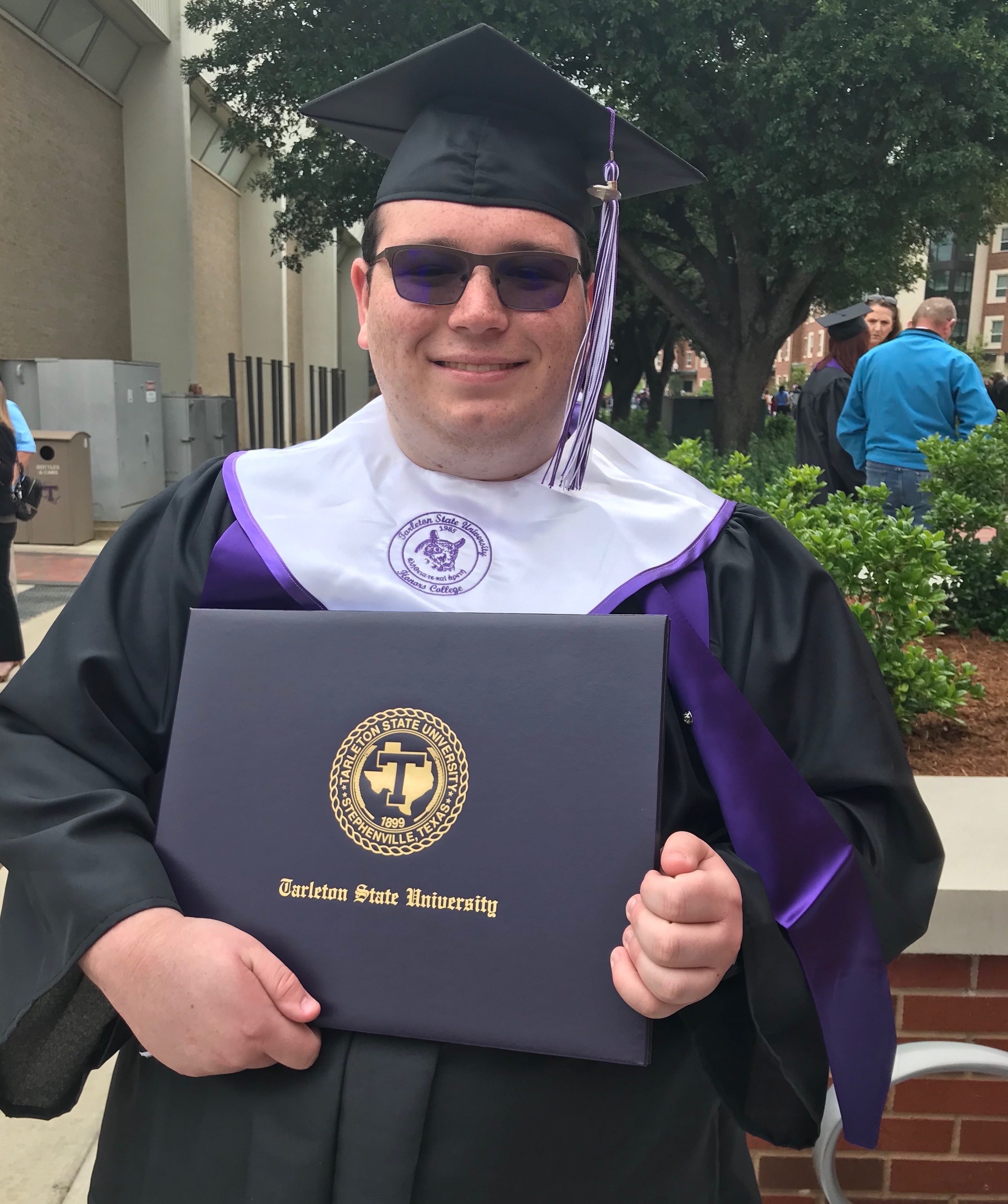 As a member of BOMLA's inaugural graduating class, Jack Erspamer is no stranger to breaking educational barriers. After his graduation from Tarleton State University with a degree in Physics, Erspamer left his home state of Texas to start a PhD program in Photonics and Optics at the University of Central Florida this fall.
Optics is the study of light, and Erspamer's curiosity on the subject inspired him to further his knowledge.
"I picked optics as my field of study because light is really weird, and it behaves in unexpected ways," said Erspamer. "I want to be able to understand it theoretically and be able to apply the knowledge in realistic and useful ways."
After graduation, Jack plans to continue research either as a professor or professional in the field.
As he pursues his PhD, Erspamer says dedication and effort are increasingly more crucial for success, but can be challenging to develop without positive reinforcements. For Jack, those reinforcements are his educators.
"Being able to talk to your teachers and professors is important," he said. "Teachers are meant to help you learn the material, not judge you."
Erspamer has exercised this mindset throughout graduate school: professors should be seen as trusted personal and professional resources for students.
For students looking forward to furthering their education, Erspamer encourages students to understand that the imposter syndrome, or feeling like you don't belong, is a trap.
"When I was in middle school, I was put in mandatory tutoring for algebra, but I was able to come back from it and eventually tutored people for the same subject in college," said Erspamer. "Intelligence does not always come from natural talent – it comes practice, perseverance and dedication."