North Texas Giving Day 2017 – SUCCESS!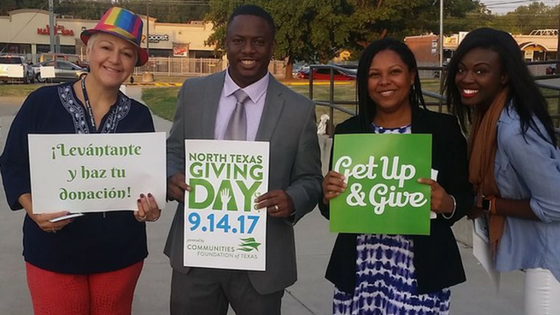 Thanks to community support, we set a new North Texas Giving Day record for FRIENDS of BOMLA. We received more than 150 gifts totaling $17,089. With the $15,000 match pool, and the help of the community, we raised a total of $32,089 to support the school's mission and programs.
Parent involvement was integral to our success on North Texas Giving Day.  FRIENDS worked side by side with parents at registration, the opening PTSA meeting and during carpool to encourage participation.  The results impact all students and faculty.
North Texas Giving Day is an important part of the FRIENDS of BOMLA fundraising strategy and support from parents and faculty broadens our outreach to the entire community.
"It is very important for PTSA and FRIENDS to work together in order to make a larger impact on the goal of making every students potential a reality," said PTSA President Rose Perez.
FRIENDS of BOMLA were invited to the Dallas City Council Meeting to officially proclaim September 14, 2017 North Texas Giving Day.  FRIENDS representatives were also featured on WFAA's Good Morning Texas.