Going for Gold: Introducing BOMLA's First eSports Team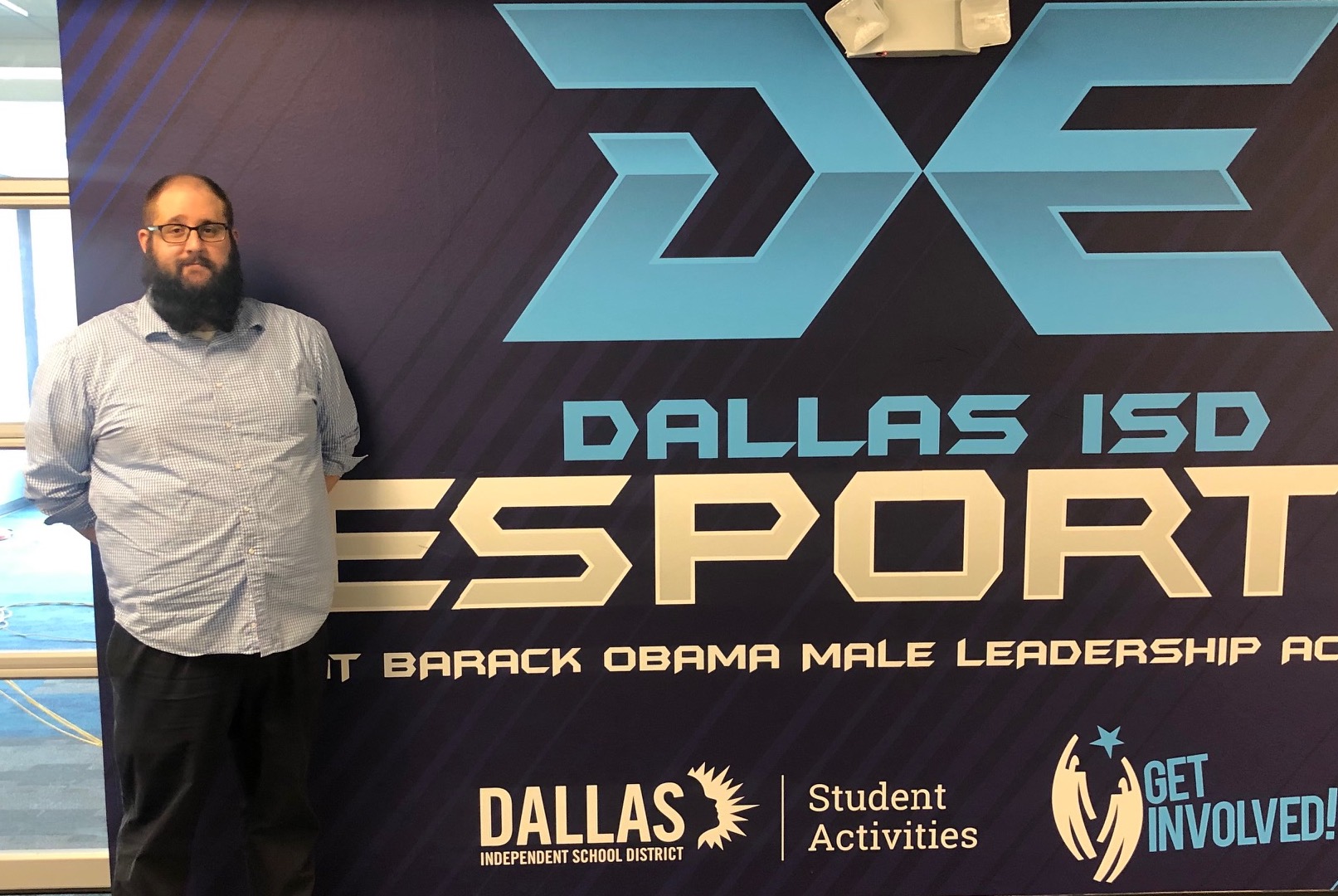 What do charity, mindfulness and team building have in common? eSports gaming at BOMLA, believe it or not.
The idea became reality when two seniors approached literature, debate and creative writing teacher Jeff Chetoni about enlisting his help to start a team on campus. After a few learning curves, Chetoni learned that Dallas Independent School District offers an eSports pilot program that BOMLA students are able to join.
"It was our saving grace because we were able to sign up with other schools in the district," Chetoni said. "This was strictly high school. We started on our old library computers which made computing difficult, but during the fall season we focused on growth and building the program. The students started streaming their gameplay for charity through the site ExtraLife – any donations go straight to Children's Hospital."
Fast forward a few months, and the team has not only grown to include middle school students, but now BOMLA hosts Dallas ISD's only eSports lab, nearly complete with new gaming computers.
"We were never supposed to have the district's only eSports lab," Chetoni said. "When the tornado damaged Thomas Jefferson, they had to move to the Edison building where the lab was originally supposed to be housed. That left Student Activities looking for a new home. We lucked into it. Our amazing house of Expedition gave up their house room so that our school could have this opportunity. We are so grateful for the teachers in Expedition and their dedication to the students. This doesn't happen for us without them."
According to Chetoni, part of the eSports team's mission is to debunk common negative stereotypes associated with gaming, like laziness or not being able to build and grow life skills.
"It takes a lot of discipline and focus to excel in eSports," he said. "Much like college football, universities are now offering scholarships. With the skills we already work to instill in our brothers and the opportunities that can now come from video games, students at BOMLA are in a position to do great things."
The team also prioritizes teamwork and brotherhood. According to Chetoni, the upperclassmen lead the team building activities before all players go through mindfulness training together.
The team meets almost every day, and while they started with only two students, now 12 high schoolers and 11 middle schoolers call themselves a member of the BOMLA eSports team. And they're ready to give back.
"We're looking for partnerships and service projects to help give eSports and our team a good name," Chetoni said. "We are all incredibly grateful for the opportunities we have, and we want the city to know it. Our brothers are putting some projects together, but we're always going to make ourselves available for the right cause."