Educating Latinos for America's Future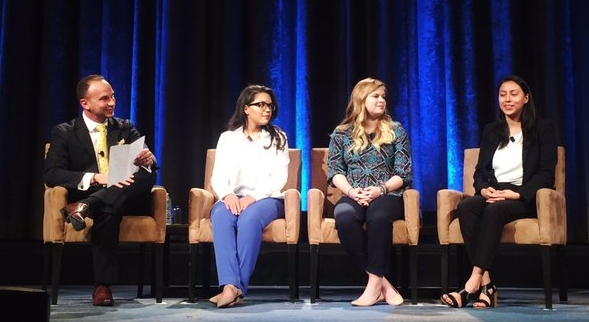 Six BOMLA faculty members traveled to The College Board: Preparáte Conference in Los Angeles to learn effective ways to prepare their Latino students.
Prepárate highlights national models that successfully prepare Latino students for success in college and in life. At the conference, participants discussed new solutions, shared best practices and collaborated with colleagues to make a difference for Latino students. Latino K–12 student population growth can be leveraged with the rich cultural history of resilience and succeeding against educational odds. The focus of Prepárate is to provide a platform for educators to present strategies that address the unique cultural and ethnic needs of this important group of students.
Pre- AP/ AP English Teacher Asani Charles said, "In recent years, the Latino population of our campus has grown considerably and attending Prepárate ensures that we are better able to directly address the social, emotional, cultural, and academic needs of our students. We pride ourselves in the academic rigor that comes with being an all Pre-AP/Advancement school, so attending such a specialized College Board conference is critical."
For donors Megan and Casey McManemin, supporting teachers is a passion. We have come to appreciate the compound impact of supporting faculty and staff education and professional development. We are grateful to be in a position to support BOMLA in this manner, and to see the impact it has not just on the teachers, but in their students and the hundreds and thousands of young men they will encounter over time."
The couple made a multi-year gift to support professional development opportunities for BOMLA Faculty. Last year, The McManemins made it possible for five BOMLA teachers to attend the Coalition of Schools Educating Boys of Color Conference in Austin, TX.
If you are interested in sponsoring professional development opportunities for BOMLA faculty, contact Kezia at kezia@bomlafriends.org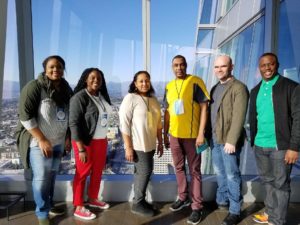 Photo credit: Broome High School; Asani Charles