Celebrating Hispanic Heritage Month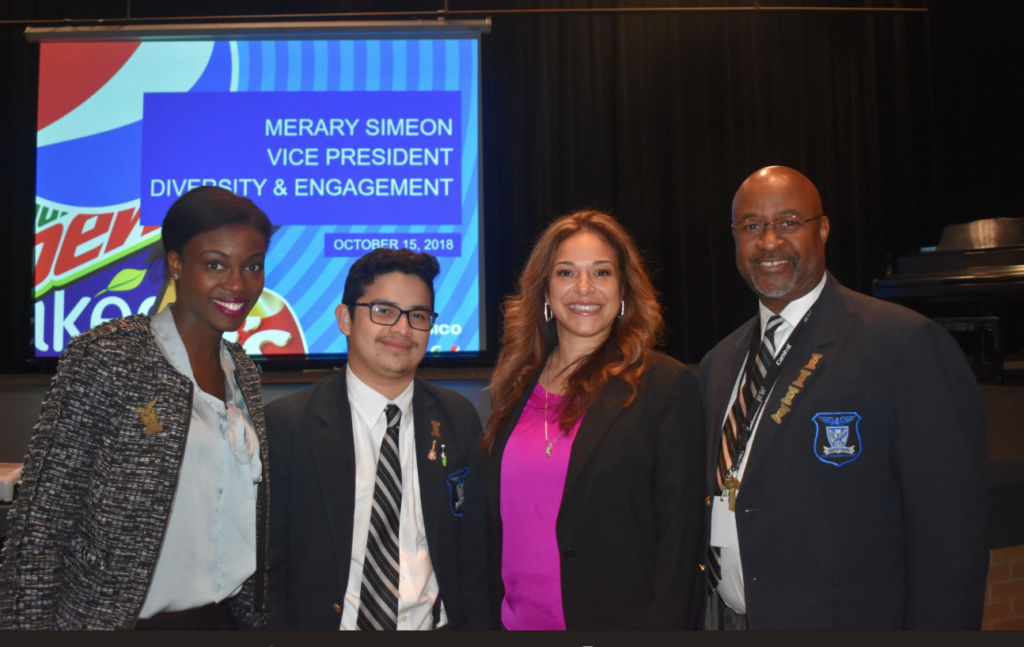 Thank you to two companies for partnering with the FRIENDS of BOMLA to provide speakers for Hispanic Heritage Month.
From JC Penney, Senior Director of Talent Acquisition Bret Romero shared his story of humble beginnings and his 3 R's to live by – Risk-Taking, Relationship Building and Respect. Romero lives by these principles and uses them to manage and inspire his team.
Pepsico Vice President of Diversity and Engagement, Merary Simeon shared her inspirational story with the young leaders. Simeon encouraged students to find their "Why" during their journey and to remain flexible to the curveballs of life.
"I was really moved by Merary Simeon" reflected Social Studies teacher, Alicia Serrato-Ramirez.   "I felt that her experiences really resonated not only with the students, but also with the faculty and staff. She was relatable, real, and honest.  In addition to her tenacity and hard work, I felt that she demonstrated that it doesn't matter where you come from, anyone can push through and succeed.  Our boys need to see talented and successful people that look like them!"