BOMLA Welcomes New Principal!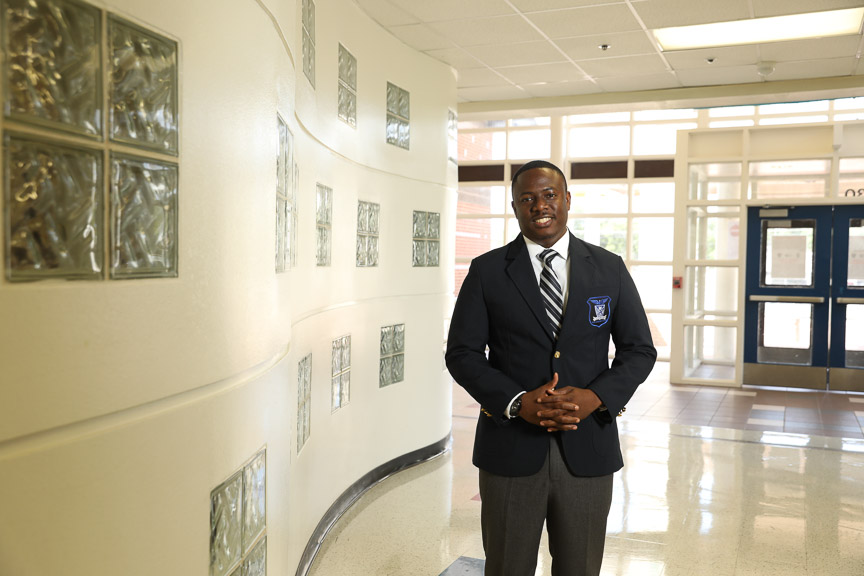 FRIENDS gives a warm welcome to Principal Michael Bland! During the first Lyceum of the year, Bland debuted the theme for the months ahead, "Solidarity in the face of adversity for a common cause." He then facilitated a discussion about examples of common causes and used global examples that ranged from homelessness to hunger. The conversation served as the ground work for discussing how in an educational context common goals can be formed around college readiness, life long learning, brotherhood, character and integrity.
Bland is a native of Compton, California. He was raised by his grandmother during the turbulent 1980s.  Surrounded by drugs, gangs and violence, he persevered and graduated high school then attended Grambling State University where he received a bachelor's and master's degree in Criminal Justice.  He also holds a master's degree from Lamar University in Educational Administration.  From there, Mr. Bland worked as a probation officer in Los Angeles where he influenced the lives of at risk youth.  He taught U.S. History for seven years at Lyles Middle School in Garland Independent School District (GISD). He then served as Assistant Principal at Sachse High School for two years, followed by serving as Principal at Coyle Middle School. During Mr. Bland's career in GISD, he cofounded the MACK (Mentoring Achievement Through a Commitment of Knowledge) Male mentor program to guide young men on a path of lifelong learning and college readiness.  Mr. Bland's wife, Tameka, is a teacher in GISD and his daughter, 14 and son, 9 are students in Garland ISD.
We look forward to working with him in the upcoming months and years to continue the vision for all BOMLA men to Believe, Achieve, and Succeed.