BOMLA Welcomes New Principal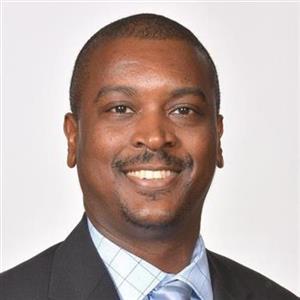 Friends of BOMLA is excited to welcome Mr. Rashad Jackson as the new principal of the Barack Obama Male Leadership Academy at A Maceo Smith. According to Dallas ISD's Tiffany Huitt,
"Mr. Jackson is a product of Dallas ISD. After attending St. Mark's School of Texas from 1st- 7th Grade, Mr. Jackson attended W.E. Greiner, TAG Magnet, and W.W. Samuell, where he graduated 1st in his class.
Upon his graduation from Southern Methodist University with a degree in Sociology and a Spanish Minor, he worked several years in the corporate world until deciding to enroll in Dallas ISD's Alternative Certification Program. In Dallas ISD, he taught Secondary Spanish at Oliver Wendell Holmes Middle School for seven years. During this time, he also earned his M.Ed. from Dallas Baptist University while obtaining his Principal's and Superintendent's Certifications.
After leaving the classroom, Mr. Jackson served as Assistant Principal at Julián T. Saldívar, Nancy Moseley, Zan Wesley Holmes Jr., L.L. Hotchkiss, and Barack Obama Male Leadership Academy.
Throughout his 14 years in education, Mr. Jackson's commitment to excellence and his experience with building relationships with students and the entire school community has played a pivotal role in his success as a teacher and as an administrator.
Mr. Jackson enjoys spending time with his wife, Maria, an elementary teacher, and his five-year-old daughter Emiliana. He loves playing drums and reading history books.
Rashad follows respected Principal David Welch, who leaves Barack Obama after two years at the helm as principal to pursue his passion and first love in the performing arts. In collaboration with the Dallas ISD Office of Transformation and Innovation, Mr. Welch will design and develop a performing arts academy at Birdie Alexander elementary school."