Alumni Spotlight: Taking the Stage as a Catalyst for Change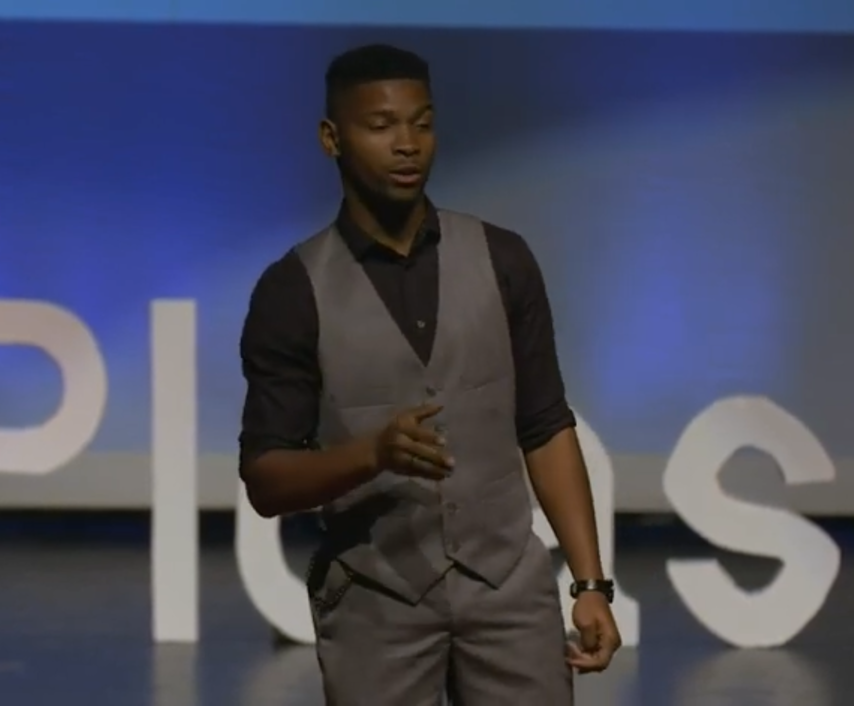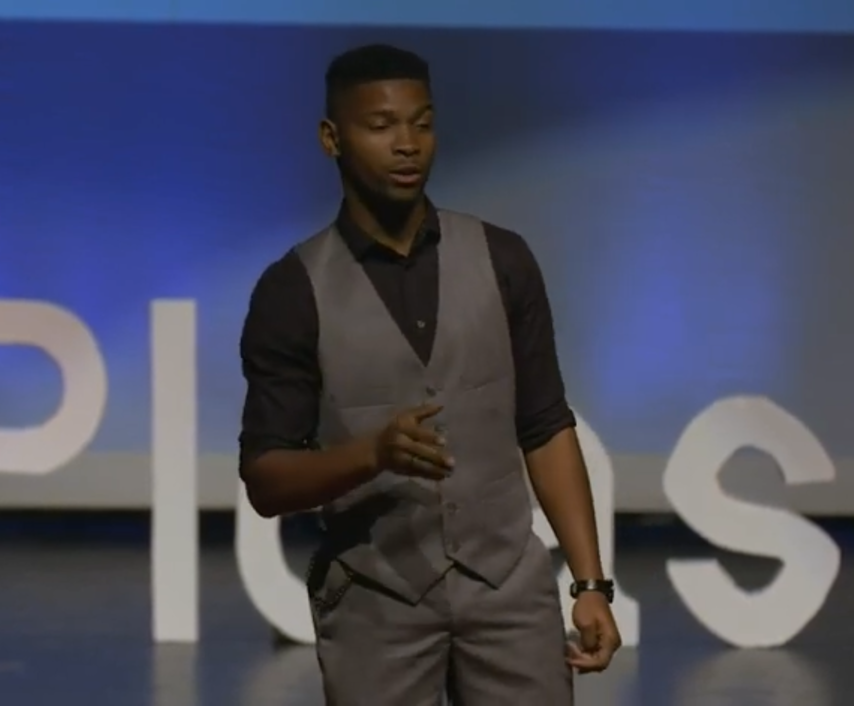 Earlier this year, TEDx Pleasant Grove hosted speakers from Dallas and beyond on the theme "Open." Among them were established professionals and changemakers such as Caryoln Coker Ross, an eating disorder and addiction expert, Poonam Patel, founder of Urban Loop Studio, and Thomas Palmer, BOMLA alumnus and aspiring lawyer and senator.
Modeled after the popular TED Talk series, TEDx events are independently organized across the nation and feature local speakers on a variety of themes. Palmer, one of the event's 10 speakers, spoke about the impact BOMLA had on his life and offered new perspectives on how young people can be a catalyst for change.
A 2017 BOMLA graduate, Palmer is currently is studying at the University of North Texas in Dallas, where he spends his time honing his passion for leadership and political advocacy. But his interest in improving his community was noticed long before college.
"I could definitely see his passion for politics and public service," said Elaine Hudson, one of Palmer's former teachers. "Thomas completed a project during the semester I had him for sociology which involved identifying a social issue in the city and recommending changes. Thomas researched the racial divide he observed in mass transit. He noticed that different races avoided certain train stops if large numbers of people of other races frequented that stop."
According to Hudson, Palmer even interviewed passengers to get primary source information and made correlations based on the information he received firsthand.
Palmer's TedX profile lists his passions as self-improvement, self-reflection and challenging himself to be better than the day before.
"I take my role as a leader seriously and strive to illuminate the leadership qualities in others," Palmer said on the website. "Uplifting my community and strengthening the bonds between public servants and citizens are my biggest priorities, but it is also an aspiration of mine to one day teach the rising stars and leaders so that the work done today and tomorrow will never to be lost to time."
View his presentation here and share your support in the video's comment section. We're so proud to call Thomas an alumnus!