5 Investments in Future Leaders You Can Make on North Texas Giving Day
By bomla
Comments Off

on 5 Investments in Future Leaders You Can Make on North Texas Giving Day
What's New

With over 3,200 local nonprofits participating in Communities Foundation of Texas' annual North Texas Giving Day event, it can be quite a challenge for our cause-minded friends in North Texas to decide where to allocate their investments to make the greatest impact.
The FRIENDS of Barack Obama Male Leadership Academy focus our investments on developing leaders and role models for our community. We support an academically rigorous, character-based, single gender education which includes rich experiences outside of school. Outcomes include a 100% college acceptance rate every year since the Academy's first graduating class in 2015.
Here are five proven investment strategies for your consideration.
1. Purchase a Graphing Calculator to Improve STEM Readiness ($150)
Graphing calculators are handheld computers capable of plotting graphs, solving simultaneous equations, and performing other tasks. Your $150 donation helps us provide important tools for Science, Technology, Engineering, and Mathematics.
2. Increase a Brother's Performance Outside the Classroom through a National Arts Camp ($500)
Whether it is theatre, choir, or performing in our national recognized 'Presidential Jazz Band', BOMLA brothers show up outside of the classroom, in performance, just as well as they do in the classroom. A gift of $500 can fulfill a brother's hopes of attending an arts development program.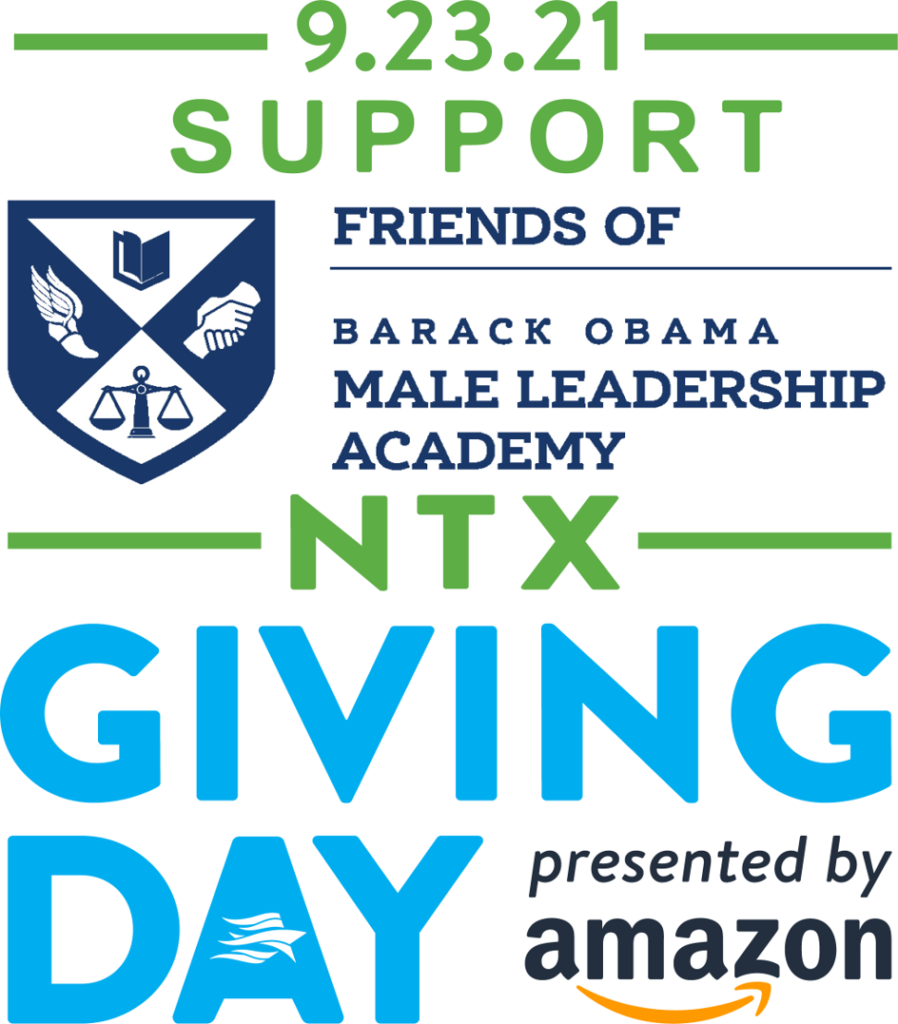 3. Allow a Young Man to Study Abroad for a Summer ($1,000)
While studying abroad, a BOMLA student sent a postcard which read: "Thank you FREINDS of BOMLA, it's not every day that a kid from my neighborhood gets to go international!" Only 6% of U.S. students that studied abroad in 2018-2019 were Black. 11% of them were Latino. When you donate $1,000, you can supplement travel expenses for a BOMLA brother and expand his horizons.
4. Expose an Entire Classroom of Brothers to the College Campus Experience ($2,500)
In BOMLA's South Oak Cliff zip code, only 1 in 25 students are college ready. Exposure to the college campus experience removes a critical psychological barrier for our young men. Invest $2,500 today to inspire an entire class of brothers with a Texas campus tour.
5. Sponsor a Year of Professional Development for a BOMLA Teacher ($5,000)
FRIENDS of BOMLA invests in the Obama Academy faculty because teacher development is directly tied to the advancement of our young men. Our teachers are committed to the brother's academic growth, as well as their social and emotional strength. Your $5,000 gift includes classroom supplies, technology, accessories and professional enrichment.
The FRIENDS of Barack Obama Male Leadership Academy, have identified a $250,000 gap between what our visionary school leaders need and what Dallas Independent School District can provide for our young men. Our formula for student success requires community participation—and that is where you come in!
This North Texas Giving Day, please consider investing in the organization that empowers Dallas' future leaders and role models. Your investment in the FRIENDS of Barack Obama Male Leadership Academy impacts all of our futures. Give September 23rd on NTX Giving Day or donate on our website today!
To donate to FRIENDS of Barack Obama Male Leadership Academy on September 23rd, please click here. To find out more about North Texas Giving Day, please visit www.NorthTexasGivingDay.org.